FRC Team 555
District Event Winner 2019, Bensalem Event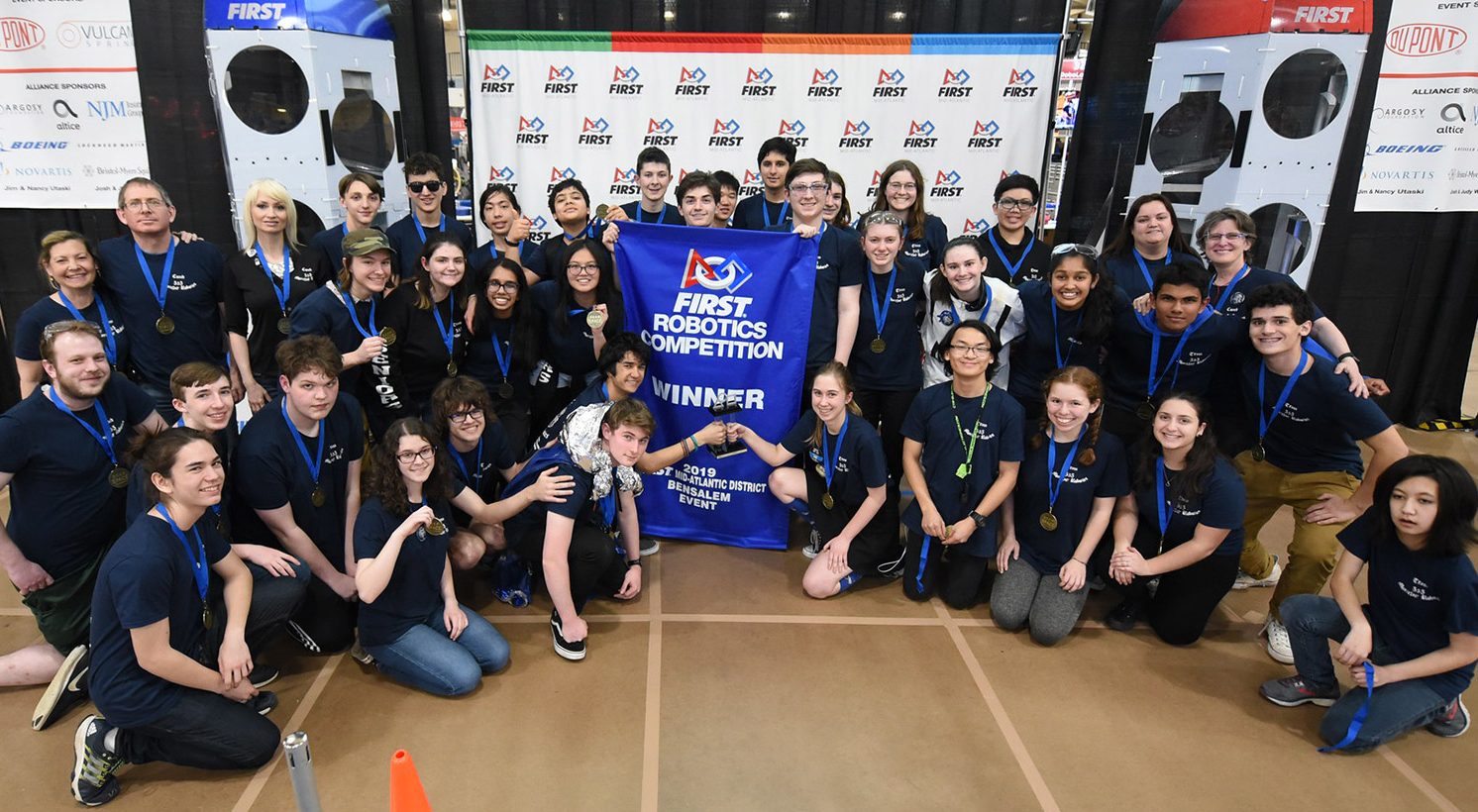 Fun Facts:
Our FRC Team (555) was founded in 2001, and our FTC Team (147) was founded in 2007.

We have four engineering divisions and 3 logistics divisions.

In the 2016 FTC season, we placed as the winning alliance in all of our district events and participated in the Garden State Championship

 In the 2017 FRC season, our team placed top 8 in both regionals we attended and took home the Team Spirit Award at Mid-Atlantic Championships

In the 2018 FRC season, we won the Gracious Professionalism®

award at our second regional event and participated at the World Championships in Detroit, Michigan.

In the 2019 FRC we won the Judges Award and were in the winning alliance at the Bensalem competition.